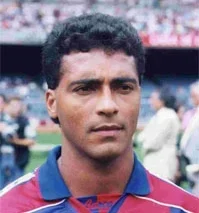 Brazil football legend Romario, now a lawmaker, said on Wednesday that the sport's chiefs should serve prison time for the national team's humiliating 7-1 World Cup defeat to Germany.
One day after the semifinal thrashing, Romario said the Brazilian Football Confederation (CBF) was plagued by corruption because clubs have elected the same leaders for years.
"Our football has been deteriorating for years. It is being dragged down by leaders who don't even have the talent to juggle the ball," Romario said in a letter posted on social media.
Click here to read more
Source: #SuperSport