Ronaldo's agent Jorge Mendes has 'reached a verbal agreement' that would allow Paris Saint-Germain to buy Cristiano Ronaldo this summer, UK Mirror reports.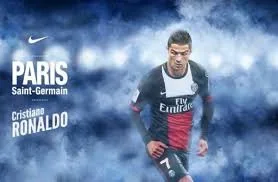 The Portuguese superstar has long been linked with a move to the French capital, and flirted outrageously with PSG's Qatari president Nasser El-Khelaifi last autumn when the two sides were meeting in the Champions League .
As recently as last month there were reports that not only had Ronaldo flown to Paris for talks with the Ligue 1 club, but that there had been multiple meetings and that Ronaldo was preparing for life away from Madrid.
Le Parisien are now claiming that Jorge Mendes, Ronaldo's agent, has reached a verbal agreement with the club for a transfer. However, this is only valid in the case of his departure from Spain, which is by no means certain.
With Real Madrid in the Champions League final , the player and his entourage are refusing to respond to any questions over his future for risk of uncomfortably diverting the story away from events in Milan.