Real Madrid superstar, Cristiano Ronaldo has been accused of defrauding the Spanish tax authorities of 14.7million Euros.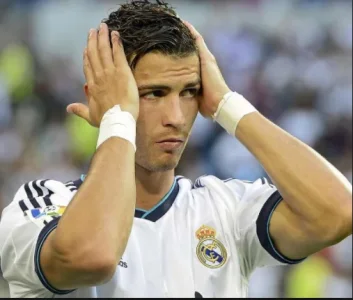 Spain prosecutor's office in Madrid has filed a tax fraud lawsuit against the Portuguese ace, according to Mirror.
In a statement on Tuesday, the prosecutor's office said Ronaldo had knowingly used a "business structure" created in 2010 to hide his income in Spain from his image rights.
The lawsuit is based on a report sent to the prosecutor's office from Spain's tax agency AEAT, it said.
Ronaldo is alleged to have evaded the following totals between 2011 and 2014:
2011 – €1,393,906.83
2012 – €1,665,304.09
2013 – €3,201,266.93
2014 – €8,508,419.55
Ronaldo was in superlative form as Real Madrid defeated Juventus in Champions League Final, after he helped his team win the Spanish La Liga.
Ronaldo struck a brilliant brace to secure his fourth European title, as well as winning the man of the match award as he finished top scorer in the tournament.
It remains to be seen if Ronaldo will face a prolonged legal battle like his Barcelona riva,l Lionel Messi.
The Argentine superstar was found guilty of tax fraud in 2016 and sentenced to 21 months in jail.
However, Messi never spent a single day in prison as the Spain's justice system allows for any sentence under two years to be spent on probation.