Real Madrid forward, Cristiano Ronaldo is set to father twin baby boys by a surrogate mother in the USA.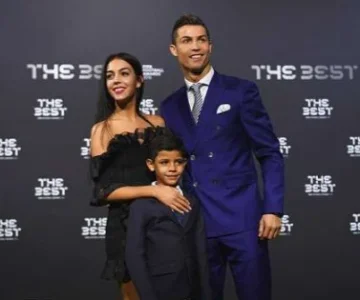 DailyMail reports that a source close to the 32-year-old has told his family and close friends that he is expecting his baby twins to be flown to his £5million mansion on the outskirts Madrid when they are born.
"Cristiano and his family can't wait to meet the new members of their clan," the source said.
"He likes to keep a tight lid on his private life but has told loved ones and close friends the baby boys are due to arrive very soon."
The source also revealed that the unidentified mother to the twins is almost 'due'.
Ronaldo already has a son from another surrogate mother. Cristiano Jnr was born in 2010.
Speculations say his mother who lived in San Diego, was allegedly paid £10million by the footballer.
The Portugal captain is currently dating Spanish model, Georgina Rodriguez.