Sally Yates, former US Acting Attorney General that was sacked by Donald Trump has reacted to her sack. Ms Yates was fired when she said the executive order banning muslims did not appear to be lawful.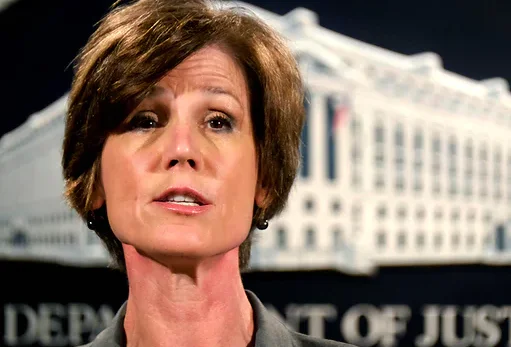 In a reaction on her twitter timeline, She wrote:
'It was an honour serving the people of United States and Deputy and Acting Attorney General. We all make America great. Diversity is the win!
She continued: Thank you everyone for supporting and standing by. I took and upheld oath to defend the constitution not to someone's personal likings'''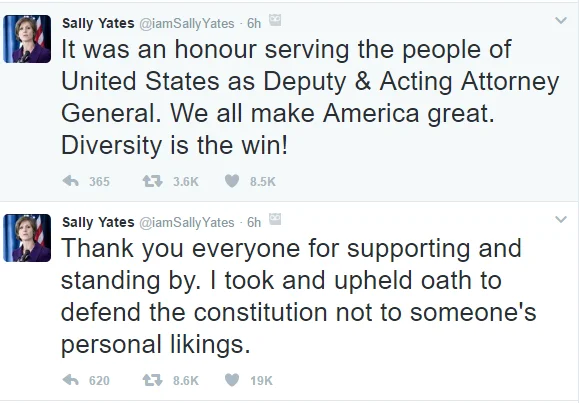 Yates was immediately replaced by Dana Boente, the US Attorney for the Eastern District of Virginia.