Arsenal manager Arsene Wenger says that it is a distinct possibility that Alexis Sanchez will leave the club for free next summer.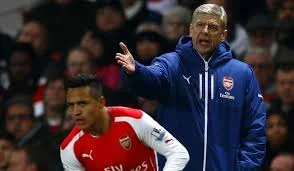 The Gunners boss says there has been no progress made in reaching a renewal for the 28-year-old attacker, whose deal is up next June, though that will not stop Wenger playing the Chilean.
Alexis has been linked with PSG and Manchester City still consider him a top target, and Wenger has now accepted that his star man is all set to leave for nothing.
"We've not made any progress on that front," he admitted when asked about a new contract for Alexis. "Him leaving for free is a consequence of what I say – unfortunately.
"We have to make a choice between efficiency on the field and financial interest. Most of time if you can find a good compromise it is better, but in this case I think I will prioritise the sporting side."