Senate President, Bukola Saraki has admonished his distinguished colleagues to be ready for a more serious legislative business.
Saraki stated on Thursday as the Nigerian senate resumed from the recess.
He said: "Distinguished Colleagues should be prepared for more serious legislative business".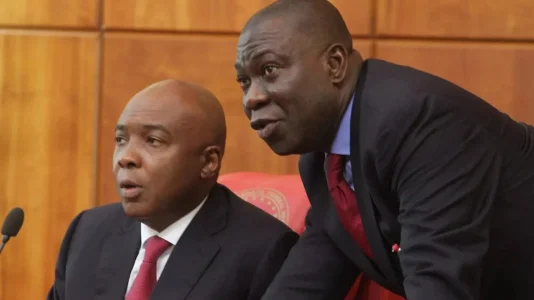 The Senate president also charged President Muhammadu Buhari-led federal government to do needful by bringing the nation of recession.
"People are not so interested in who brought us here... but how to get out of the current challenges:, the Senate president said.
Recommended: Saraki Charges President Buhari To Bring Nation Out of Recession