The trial of Senate President, Bukola Saraki, at the Code of Conduct Tribunal (CCT) came to a close yesterday, Wednesday, as 'he has no case to answer'. Saraki, a former governor of Kwara state, had been charged by the federal government on multiple 18-count charge of false asset declaration. But the witnesses it brought to his trial gave contradictory testimonies.
Yesterday, CCT Chairman, Danladi Umar, held that the prosecution did not prove its case against the accused person. He said the testimonies of four witnesses presented by the prosecution were discredited, and as a result were unreliable.
During his trial which started in 2015, Saraki was represented by at least five lawyers, who are senior advocates of Nigeria, and about 106 other lawyers. For so many times during the trial, there were many senators who were present at the trial with him, and made the CCT 'their constituencies', so to say.
Some accompanied Saraki to the CCT on singular occasions, while some were constant feature while the trial lasted.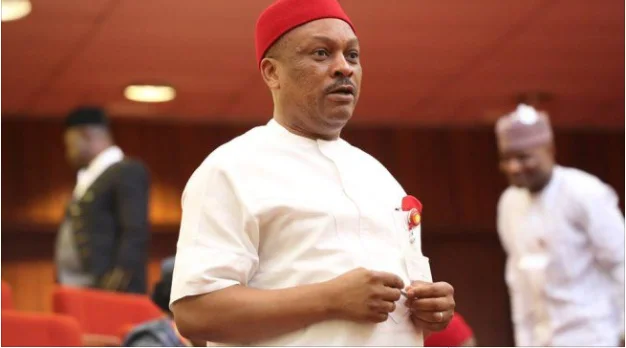 Senator Anyawu, Imo South
Senators who were at the CCT at one time or the other include:
Deputy Senate President, Ike Ekweremadu, Enugu West, PDP,


Kabir Gaya, Kano South, APC


Shabah Lafiaji – Kwara North, APC


Stella Oduah – Anambra North, PDP


Danjuma Goje - Gombe Central


Dino Melaye – Kogi West


Ali Ndume – Borno South


Tayo Alasoadura - Ondo Central, APC
Regular Senators that were present during the trial include:
Senator Samuel Anyanwu – Imo East


Senator Rafiu Ibrahim – Kwara South