Saudi Arabia has cut off diplomatic relations with Iran on Sunday, giving Iranian diplomats 48 hours to leave the country, as the kingdom's execution of a dissident cleric inflamed sectarian tensions in a region already brimming with conflict, wsj reports.
Crowds of incensed Shiite Muslims demonstrated in cities from Tehran to Beirut, condemning the death of Nemer al-Nemer - a prominent Shiite cleric put to death in the mass execution of 47 prisoners on Saturday - and calling for the downfall of the Saudi government.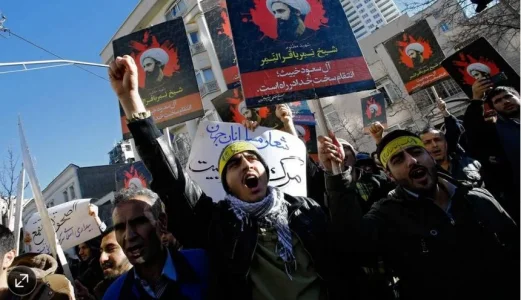 Iranian Supreme Leader Ayatollah Ali Khamenei declared that Saudi Arabia would face divine retribution for Mr. al-Nemer's execution.
The unrest raised alarm in Western capitals about a new year of growing hostilities in the regional battle for influence between the Sunni kingdom of Saudi Arabia and Iran, the dominant Shiite power in the Middle East.