A Saudi, Mufrih bin Ahmed Khamis, who kidnapped and tried to rape his employer was put to death Tuesday in the kingdom's 64th execution of the year.
Khamis worked as the victim's driver, the interior ministry said in a statement.
A court found that he consumed alcohol before abducting her and her baby, "taking advantage of the fact that he drove her to the school where she worked," it said.
"He beat her, handcuffed her and placed tape over her mouth. He then drove her to an isolated location and tried to rape her."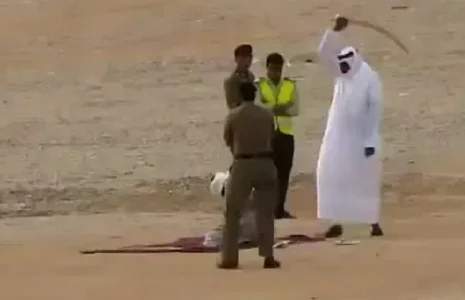 After stealing her money and telephone, Khamis abandoned the woman and child, the ministry added.
After his trial and conviction, Khamis was executed in the southwestern city of Abha.
Most people sentenced to death in Saudi Arabia are beheaded with a sword.
The kingdom executed 47 people in a single day on January 2 on "terrorism" charges.