Recently, President Muhammadu Buhari through the Council of State approved the apoitnment of Prof. Mahmood Yakubu as the new Chairman of the Independent National Electoral Commission (INEC).
Some have called the presidency as a Northern president, who only sees good in the appointment of Northerners into his cabinet.
See list of INEC Chairmen since independence.
Nigeria has had 12 Electoral Commission (NEC) chairmen since first republic.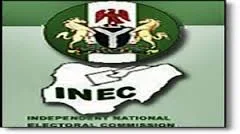 1. Eyo Esua (1960-1966)
2. Michael Ani (1976-1979)
3. Victor Ovie-Whiskey (1983)
4. Eme Awa (1987-1989)
5. Humphrey Nwosu (1989-1993)
6. Prof.Okon Uya (1993-1994)
7 Sumner Dagogo-Jack (1994-1998)
8. Ephraim Akpata (1998-1999)
9. Abel Guobadia (2000-2005)
10. Maurice Iwu (2005-2010)
11. Attahiru Jega (2010 - 2015)
12. Mahmood Yakubu (2015 - 20??)