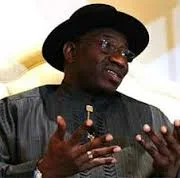 Bishop Emeka Nwankpa, a pentecostal pastor and founder of Chapel of Faith Bible Assembly International, Onitsha, on Tuesday, stated that selfish politicians have infiltrated President Jonathan's government.
The cleric, who made the observation while speaking with journalists, said what the country is experiencing is not God's wish for the people.
He said a lot of bad and selfish advisers have infiltrated Jonathan's government just to fill their pockets and live in opulence while majority of Nigerians are wallowing in hunger and poverty.
Click here to read more
Source: Daily Post
#GoodluckJonathan #EmekaNwankpa #DailyPost