The Nigerian Senate on Wednesday adopted the exchange rate of N305 for a US dollar, as proposed by the executive arm of government, for the 2017 fiscal year.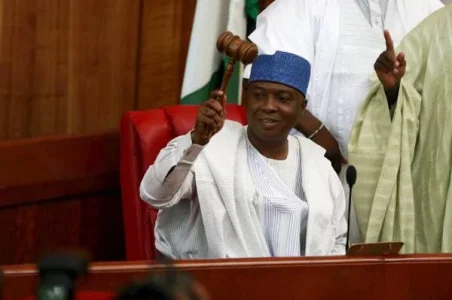 This is even as the Senate was worried about the gap between the parallel market and the official exchange rate, urging the Central Bank of Nigeria (CBN) to initiate measures to close the gap.
The Lawmakers also adopted the oil benchmark production of 2.2m barrel per day and $44.5 per barrel as benchmark price for 2017 budget, as recommended by the executive.
It could be recalled that the Senate had on Wednesday, 23rd November, 2016, considered the request of President Muhammadu Buhari on the 2017-2019 Medium Term Expenditure Framework (MTEF) and Fiscal Strategy Paper (FSP) and referred same to the committees on Finance; Appropriation; and National Planning, for further legislative action.