The Nigerian Senate has summoned the Attorney-General of the Federation, Abubakar Malami, to explain the basis for the forgery charges pressed against the Senate President, Bukola Saraki, and his deputy, Ike Ekweremadu.
The resolution to summon Mr. Malami followed a motion by Dino Melaye who said on Tuesday that "there is impending threat to democracy" and that the executive arm of government plans to enthrone "one man rule".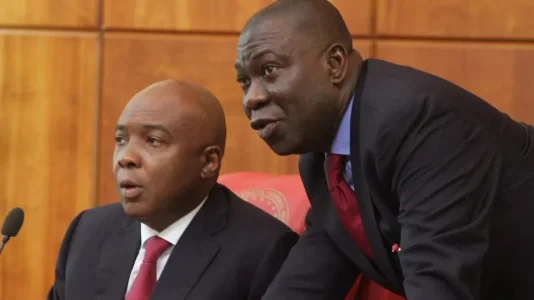 The senate wants the AGF to "explain and justify his action with evidence and why it does constitute gross abuse of his office".
Six senators spoke in "total support" of the motion, saying "it is time to defend democracy".