President Macky Sall of Senegal has thanked President Muhammadu Buhari for his intervention in The Gambian impasse that led to the restoration of democracy in the West African country.
Former President Yahya Jammeh had baulked at handing over power to Adama Barrow, winner of an election held last December, but ECOWAS leaders, under the inspiration of President Buhari, insisted Jammeh must quit at the expiration of his term in January. He did, rather involuntarily.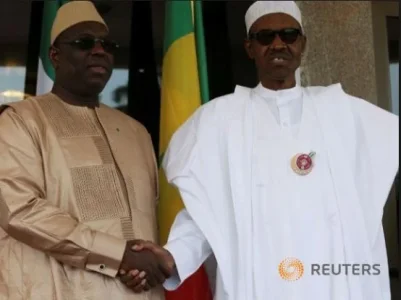 In a communication with the Nigerian leader, Macky Sall said:
"Thank you again for your support in The Gambia. May Almighty Allah give you greater health and energy to conduct the destiny of Nigeria."
The Senegalese president described himself as President Buhari's "younger brother," and prayed that Allah would bestow good health and wisdom on the Nigerian leader.