In a joint operation carried out by – troops of 231 Battalion, 331 Artillery Regiment (AR), Detachment of Armed Forces Special Forces (AFSF) 2, Explosive Ordinance (EOD) Team and Civilian Vigilante group, Thursday, May 19, 2016 rescued another Chibok girl, Serah Luka.
The clearance operation was conducted at Shettima Aboh, Hong and Biladdili general area in Damboa Local Government Area of Borno State.
During the operations, the troops killed 35 Boko Haram terrorists and rescued 97 women and children held captives by the Boko Haram terrorists – one of whom was Serah Luka.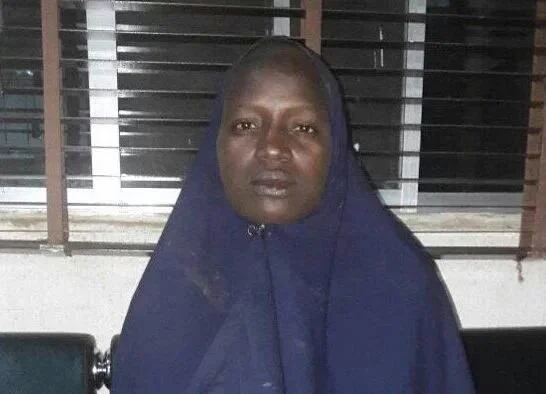 Here are 6 things we know about the rescued Chibok girl
- Serah Luka is number 157 on the list of the abducted school girls.

- Second Missing Chibok Schoolgirl Found 2 Years After Boko Haram Kidnapping

- Serah is the daughter of Pastor Luka – who hails from Madagali, Adamawa State.

- Serah revealed that she was a JSS1 student of the school at the time they were abducted.

- Serah said she was at the school barely two months and one week before her abduction alongside the other schoolgirls in April 2014.

- She revealed that there are three other girls who fled from Shettima Aboh when the troops invaded the area which led to her rescue.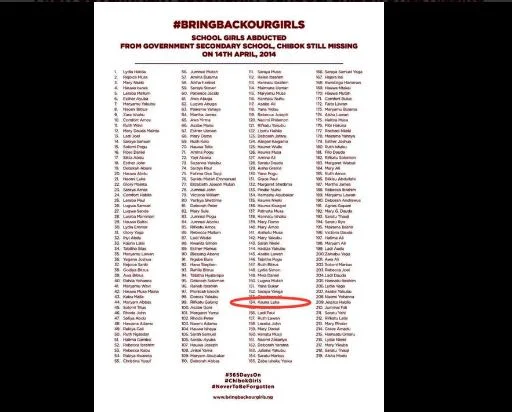 The first Chibok girl, Amina Ali Nkek, was found Tuesday after being recognized and identified by a fighter of the Civilian Joint Task Force, a Nigerian vigilante group set up to help hunt down Boko Haram. On Thursday, the 19-year-old was flown to the capital Abuja to meet President Muhammadu Buhari.
Buhari expressed his delight over the return of Amina and said that she would resume her education.