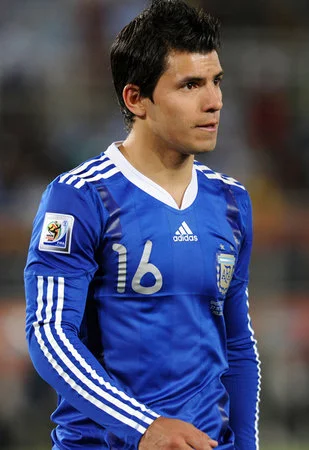 Manchester City striker Sergio Aguero is very sure that their city rivals Manchester United will re-emerge as genuine contenders for the Premier League title this season.
The Argentine believes that that new manager Louis van Gaal will reinvigorate Manchester United into becoming contenders once again.
Aguero reckons that United will mount a serious challenge especially as they will not be playing in the UEFA Champions League.
"This year I think Manchester United will be up there challenging us," he insisted at the club's CityLive event on Thursday.
"Then you have teams like Chelsea and Arsenal who, as always, will be there or thereabouts battling with us for the league.
"But the team I think who is most worthy of having the best chance to threaten is United, because they are not involved in any other competitions other than the English knock-out cups and the league.
"That means they'll get more rest between games than ourselves and some of the other teams and that will work in their favour, like it did last season with Liverpool."
Last edited by a moderator: