Senator Shehu Sani represrnting Kadunq state senatorial district has reacted to the sudden death of former Niger state governor, engineer Abdulkadir Kure.
Family sources Mr. Kure died in Germany where he went for medical treatment over an undisclosed illness.
The deceased was a two-term governor of the state from 1999 to 2007.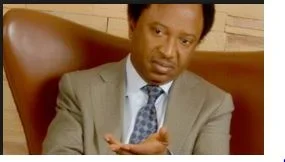 Shehu Sani on his social media platform described the late Kure as "a seasoned administrator, a man of peace and consensus, a devout man of faith.
"He will always be remembered for his service, humility, fairness and tolerance.
"May his gentle soul rest in peace. Allah ya masa sakamako da Aljanna Firdausi. Amin"