As the debate still continues on the FRC Code that retired Pastor Adeboye of the Redeemed Christian Church of God, the Chief Missioner Ansar-ud-Deen Nigeria, Sheikh Abdur-Rahman Ahmad, has also lent his view on the matter. In an interview with PUNCH, Ahmad says religious leaders in churches and mosques are answerable to God and the government.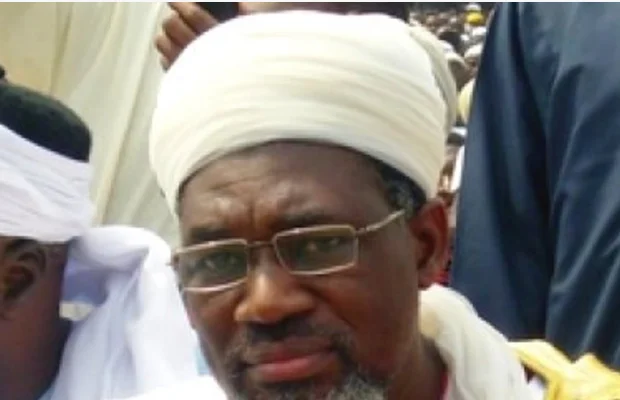 Asked on if he thinks the regulations of the Financial Reporting Council are specifically targeted at churches, Sheikh Ahmad says:
''I think nothing can be farther from the truth. Arguments or thoughts like that are very reckless, illogical and unfair. I am not a political apologist and I do not belong to any political party. This was a law that was enacted and passed during the administration of former President Goodluck Jonathan when a Christian, Senator David Mark, was the Senate President. At the time the law was passed nobody said anything; there was no complaint or call for public hearing. There was no apparent criticism of the regulations. It is now only when the implementation was about to start that people are now saying various things. It is satanic to read religion into the codes. Let us look at the fact of the matter; there is the need for transparency and accountability where public funds are involved. In churches and mosques – and churches to a very large extent – public funds are being expended.
It is common knowledge that some of these churches are super-rich with their total worth running into billions of naira, even billions of dollars. Some of them also have businesses. If they are involved in businesses, running universities and expensive secondary schools among other business ventures, then it is only fair for them to be taxed as other Nigerians are taxed. Religion should not be a shield and nobody should hide under the cover of religion to evade tax. Also, it is said that every Sunday there are a number of bullion vans that go to certain churches to take up offerings (money contributed by congregants) and that's a lot of money.
It is not a bad idea at all that the government should look into this money. It is charity; even funds of charities should be scrutinised. It should be seen that people are giving freely because they are cheerful givers and the question is: is the money used for the purpose it is meant for? I don't think that should create any problem for either the mosque or the church. It is about transparency. It is about accountability. It is about responsibility. The only area that may appear contentious (in the FRC codes) is when government wants to directly regulate the administration of religions; that will be contentious. ''
Sheikh Ahmad also spoke on the tenure limit in terms of administration rule given by the Financial Reporting Council of Nigeria.
According to him, ''I think that is very reasonable. For example, we do not have that kind of problem in Islam and in Muslim organisations. So if you say anyone who is above 70 years or has spent 20 years – whichever comes first – should not be a member of a religious organisation's board of trustees, that's fine, at least you create opportunities for others. But if you say someone should not continue to be general overseer for more than 20 years, it is interference and that is bad and unnecessary.
There are churches where administrative and spiritual leadership or authorities are combined. A general overseer is the spiritual leader, administrative head, financial controller, and the chief executive officer; sometimes he is the treasurer. There is one individual like that who said he received a revelation from God to increase school fees and that anybody who was opposed to that would be dealt severely by God. Of course, we cannot allow things like these to continue.''