The leadership of the Nigerian Supreme Council for Islamic Affairs, NSCIA, has summoned an emergency "expanded general purpose meeting " over last week's massacre of members of the Islamic Movement in Nigeria, Premium Times reports.
The NSCIA is the highest Islamic body in Nigeria, under the leadership of the Sultan of Sokoto, Saad Abubakar.
A source at the NSCIA said that about 200 top Muslim leaders were invited for the meeting called to review the massacre.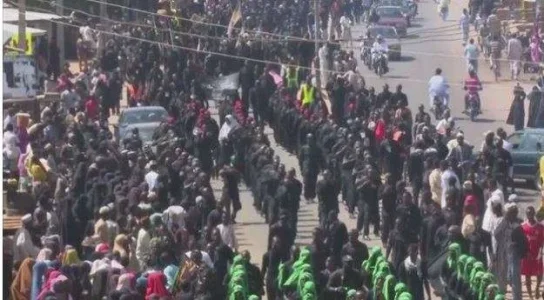 The invitees have already started arriving Abuja, this newspaper learnt.
"The meeting will hold at 4pm today at the National Mosque," the source said.
Another source said those attending Wednesday's meeting include all elected officials of the NSCIA as well as all past leaders of the body.
"Others are leaders of all Islamic organisations in Nigeria, top Muslim leaders, clerics, scholars and traditional rulers," our source said.
"Others invitees for the meeting are former governors, ministers, Inspectors General of Police, all former Chiefs of Army Staff, Chiefs of Air Staff, Chiefs of Naval Staff and Chiefs of Defence Staff who are Muslims and those serving in the present administration are excluded," he said.
Read more