The Islamic Movement in Nigeria, IMN, also known as Shi'ites, has reacted to claims by security agencies in the country that the movement has links with the Boko Haram sect.
The movement's out-rightly denied the claims in a statement signed by its spokesman, Ibrahim Musa made available to newsmen in Kaduna yesterday.
The movement, in its denial, stated that members conduct themselves in a peaceful manner, adding that the group does not carry guns as its weapons where truth and good conduct.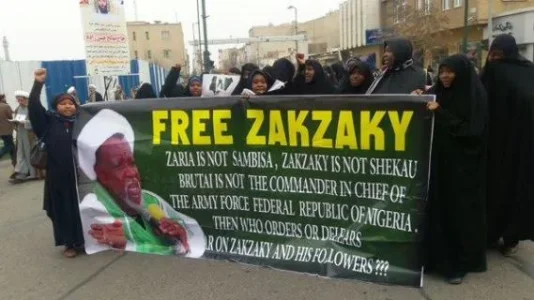 The statement reads in part, "We distance the IMN from any attempt to associate it with violence and other militant activities. Sheikh Ibraheem El-Zakzaky, our revered leader, has said it many times,
"Our weapon is positive reasoning, truth and good conduct. Guns are for the reckless and foolhardy ones. We have been conducting our affairs peacefully, calling people to the truth in the last 36 years.
"So you cannot come overnight and attribute violence to us that we now resort to killing people. This is impossible. We save lives not kill them.
"This is the teaching of Sheikh Ibraheem El-Zakzaky for the past almost four decades and we will not derail from that in the face of many provocations as wished by the Nigerian government and its security agents".