Highlife singer, Sista Afia, has revealed that she makes men sign contracts before having sex with them.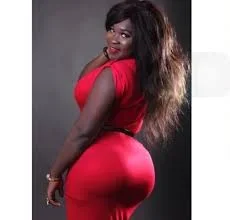 The Singer told Hitz FM that the contract was to state it clearly that having sex with the man does not make him her boyfriend or indicate that they were now in a relationship.
She said, "I just want the guy to serve my needs but the relationship will be out of the plan. Most guys like real girls and I'm 100% real so that is the reason why they want to be with me after our encounter but I don't want to lose myself".