At least 115 Al-Shabaab militants have been killed and 110 others arrested in four days of heavy fighting with security forces of Galmudug State of central Somalia, the president said on Monday.
President of Galmudug State of Somalia Abdikarim Hussein Guled said the intense fighting ended on Sunday after some of the remaining terrorists fled into the rural areas of Galmudug.
"Galmudug forces after intensive fighting with Al-Shabaab militia for the last 4 days are pleased to see the end of this fighting that killed 115 militias and captured 110 militias that are in custody," Guled said in a statement.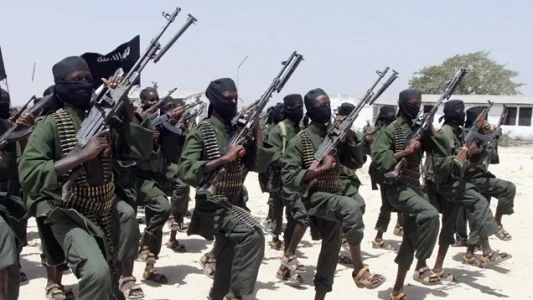 The president lauded the security forces' efforts and their swift response to conclude the fighting against terrorists groups.
"The people of Galmudug State hugely welcome the swift response of security forces to conclude the fighting against Al-Shabaab militia that fled from Puntland areas with the aim to re-group in Galmudug areas in order to launch terrorist attacks," he said.
Source: NewsGhana