Zannah Mustapha, a negotiator involved in the release of Chibok school girls from thee clutches of Boko Haram terrorists have that some of the abducted girls refused to be freed.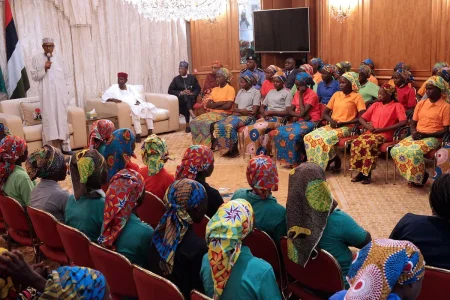 "Some girls refused to return. I have never talked to one of the girls about their reasons," Mustapha told Reuters.
"As a mediator, it is not part of my mandate to force them (to return home)."
Mustapha said negotiations between the government and the terrorist group in the future will include allowing peace in the North east.
He said, "We are not just talking; we are still actively working towards peace.
"Even though we have got (some of) the girls back, I don't feel we have made much progress. After the (release of) the 21 girls, how many hundreds have been killed by suicide bombings?"
"While Boko Haram may indeed hold out in releasing all of the hostages to maintain some form of leverage, the reality is that the girls have limited value to the sect outside of public relations capital and are likely placing a strain on resources."