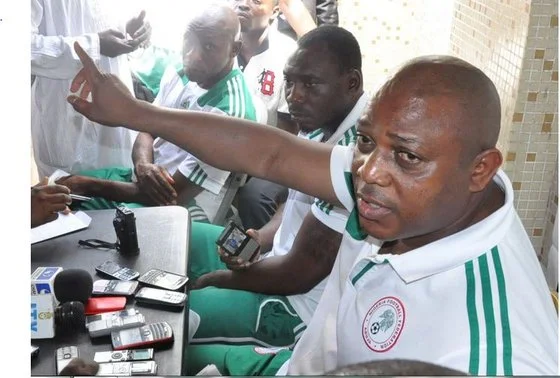 Reports have emerged that the South Africa Football Association(SAFA) could be considering other options rather than contracting Stephen Keshi as its new manager.
Keshi has been tipped as the favourite to replace Gordon Igesund as the new Bafana Bafana coach,fueling the speculation after he reportedly resigned as Super Eagles manager last week.
But SAFA are believed to be weighing up the options of hiring Iranian manager,Carlos Queiroz who showed his great knowledge of the game with the work he did at the World Cup.
It is understood that SAFA are now tilting towards Queiroz whom they believe will do a great job with their team.
"Yeah, Keshi has always been in the books of SAFA as well as Queiroz" Vanguard Sports quoted their South African source to have said .
"Keshi was ahead of other coaches but the table has turned and Queiroz is the man of the moment"he added.
Keshi's fate with the Super Eagles has not been sealed,and it is still possible that he would remain as coach.