Allan Gray Ltd., the largest manager of non-government investment funds in Africa, has increased its stake in Nigerian Zenith and Access banks.
The South African investor, based in Cape Town, is betting on Nigeria's banking industry despite poor performances by the oil companies it depends on and widespread calls for the naira to be further devalued.
Allan Gray Chief Investment Officer Andrew Lapping disclosed the investment move in a Feb. 10 interview in Cape Town. He didn't say how big the holdings are or how many shares his company is buying.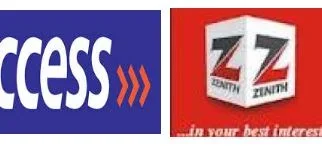 "We see a lot of value in Nigerian banks," Lapping said. "Most people think they're all going to zero because of the bad debts. We think they will survive" because high interest rates make the banks profitable and they have less debt to equity compared with European lenders, he said.
Access Bank Chief Executive Officer Herbert Wigwe said last month that the bank's non-performing loans are expected to climb to "slightly below" 3 percent of total loans by the end of 2017. That compares with 2.1 percent for the nine months through September.
Credit: Bloomberg