The South East and some South South lawmakers on Thursday protested openly after the rejection of the South-east Development Commission bill.
In rejecting the bill, Rep Muhammad Sani Abdu (APC, Bauchi) said it was "suspicious" coming at a time Southern Easterners were calling for a Biafra Nation.
Similarly, Rep Muhammad Garba Datti (APC, Kaduna) argued that the sponsor of the bill, Deputy Minority Leader, Chukwuka Onyeama, was wrong to say the South East was marginalized.
He added that the reference to Civil War in the debate for the bill would bring further division among Nigerians.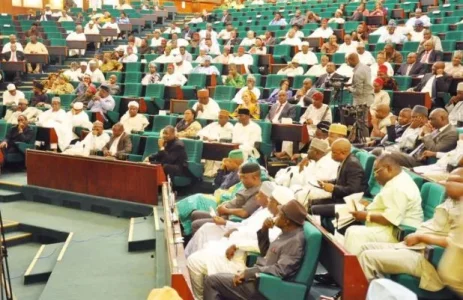 But proponents of the bill, such as Rep Toby Okechukwu (PDP, Enugu) said the bill would further entrench unity among Nigerians and that other regions could bring such bills in future.
After the debate, Speaker Yakubu Dogara put the bill into voice vote, to which majority of the lawmakers voted against.
It was observed that the lawmakers from both the North and the South almost clashed as a result of the rejection.