Spanish Interior Ministry announced on Tuesday in Madrid the arrest of two people suspected of belonging to a "highly qualified" terrorist sect that recruited jihadists for the Islamic State.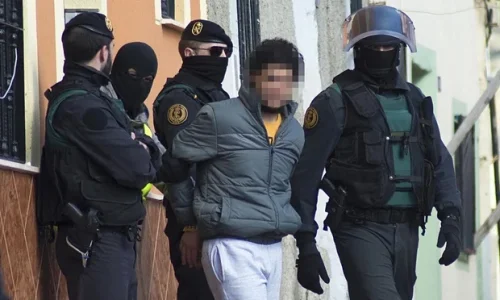 It said the security forces apprehended a 32-year-old man in Mataro, near Barcelona, and a 19-year-old woman in Pajara on the Canary Island of Fuerteventura.
The ministry said both suspects natives of Morocco, had direct contact with Islamic State leaders in Syria and were capable of carrying out attacks.