The Statue of Jesus at the Cottage Avenue Pentecostal Fellowship, south side of Indianapolis has lost its head for the second time in two weeks.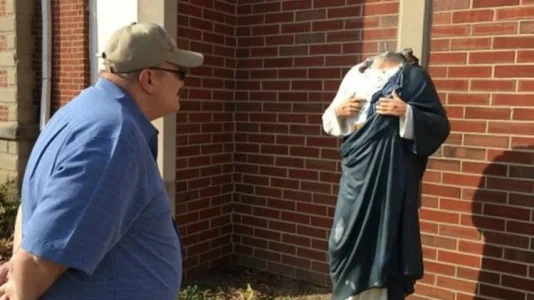 Photo Credit: Fox News
FOX NEWS reports that two weeks ago, whoever caused the damage left the head sitting next to the statue. Church members were finally able to reattach the head on Saturday. But Sunday morning, it was broken off again. And whoever did it took the head with them.
"It makes me sad that somebody would do something like that," said Pastor Brad Flaskamp. "I was hoping it was just a random act to destroy it in the first place."