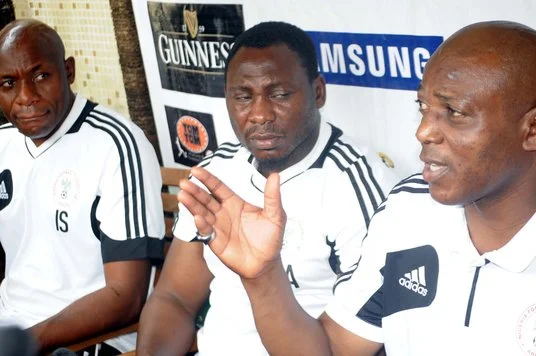 Nigeria's head coach, Stephen Keshi, has revealed that he has limited insight into which game-plan World Cup opponents,Iran might deploy in their first match on Monday.
With all the other three countries tagged as second favourites to finish behind Argentina and qualify for the next round,Keshi says he is unsure of the likely threats to be posed by the Iranians when they square up in Curitiba.
"We have to go out with everything that we have. They have a very good coach and I'm sure they also have some quality players" Keshi told FIFA.com
"We don't know Iran very well, but we'll see them on Monday."
Keshi added that Carlos Queiroz's vast experience in South Africa,Portugal and a stint with Spanish club giants, Real Madrid, makes the Iranian team a threat to to be wary of.
"I think an experienced coach is their biggest weapon. He's well experienced, he knows the game well.
"For the Iran game we have to be focused. We have to concentrate and do our job. We're not going to take Iran lightly because they're not going to take us lightly."
Last edited: