Residents of Katampe 2, Mpape, a slum suburb in Abuja, have decried a situation where some people in the community have decided to sell land belonging to the cemetery in the area.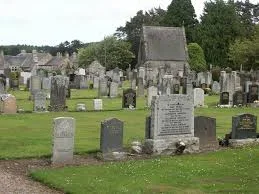 A resident of the area, Thomas Dalandi, told our reporter that some unscrupulous persons in the area have carved out some plots of land on the burial ground and sold them out for residential purposes.
He said it was criminal for anybody to sell cemetery land as it belonged to the entire community.
Another resident, who preferred to remain anonymous, alleged that one Stephen was behind the sale of the land.
He alleged that Stephen acted in cohort with a community leader in the area and the entire community is aware of their activities.
"Everybody here knows that Stephen, acting on the orders of a certain leader, went ahead and sold parcel of land on the cemetery to some people who are developing the land for residential purposes," he said.
City News gathered that the matter had been reported to the Emir of Bwari who had summoned those fingered in the land deal to his palace but were yet to report to him.