Here is the story of Emmanuel Nwude who committed the largest fraud in Nigeria by selling a non-existent airport to a Brazilian for $242 million between 1995 and 1998.
The rise of internet fraud commonly known as 419 is one phenomenon Nigeria has come to be associated it. Before internet fraud became a global issue, Nwude had committed one of the biggest scams in the world.
Specifically, his fraud was the third largest banking scam in the world after the Nick Leeson's trading losses at Barings Bank, and the looting of the Iraqi Central Bank by Qusay Hussein.
How was Emmanuel Nwude able to carry out this jaw-dropping scam and convince Nelson Sakaguchi who was the director of the bank to part with so much money for the purchase of an airport?
Nwude was a former director of Union Bank of Nigeria and this position made him privy to some links, information and documents that other persons would not be aware of. He impersonated the then governor of the Central Bank of Nigeria, Paul Ogwuma, and connected with Sakaguchi informing him of a mouth-watering deal of Nigeria's plan to build an airport in Abuja.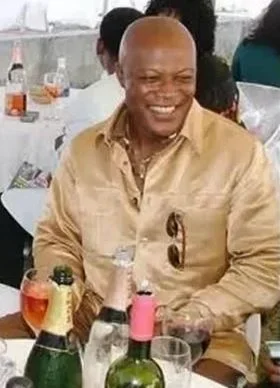 READ MORE HERE