In what took everyone by suprise, a form three student of Luora Secondary School in Homa Bay, Kenya decided to take his own life because he was asked to repeat a class over poor performance.
The boy, identified as Clifford Odhiambi, had planned to join the armed forces next year after his KCSE examinations.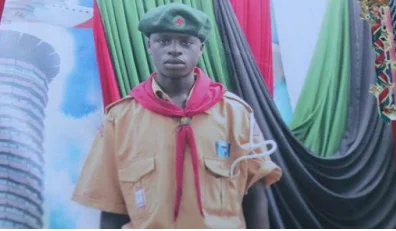 However, things didn't go down well for him after he failed and the school's Head of Examination department, Ishmael Ngicho and Head of Languages, Nicholas Aswani, denied him entrance into Form Four.
Angered by this development, Odhiambo was said to have left the school in anger and went home to drink pesticides which landed him in the hospital
He died while undergoing treatment.
According to his father, Jabos Ocholla, Odhiambo left a suicide note revealing that he would rather take his life than repeat his class.
The Director of Homa Bay County Teacher Service Commission (TCS), Diosiana Ahindukha, reacting to the sad incident said that repeating of classes had been banned by the government and said that the two teachers and the principal will be invited for questioning.
"We will not allow any teacher to violate regulations they were given by the Ministry of Education. Anyone found in violation will face stern punitive measures. There is a team from TSC that will question the two teachers and the principal to decide whether to sack them or reinstate them," he added.