Not fewer than nine persons were killed and 35 injured on Tuesday in a recent suicide bomb attack on a market on the outskirts of Pakistan's northwestern city of Peshawar, officials said.
According to DailyMail, the bomb exploded alongside a road jammed with traffic in the Wazir Dhand district just outside city limits. The highway links the Khyber tribal district and the city.
"The number of deaths from the attack has increased to nine," Ismatullah, a Khyber tribal district administration official, told AFP.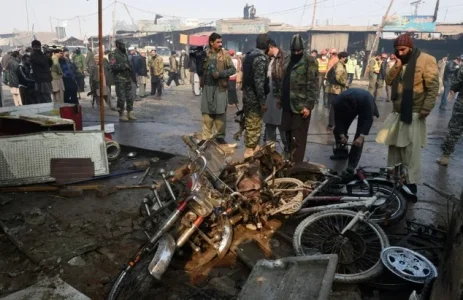 "There are six dead bodies and 35 injured in Hayatabad Medical Complex in Peshawar while three more dead bodies have been received in Jamrud hospital," he said.
Another local official confirmed the three dead at Jamrud hospital.
Toheed Zulfiqar, a public relations officer at the Hayatabad complex, said the dead included a seven-year-old and six of the injured were in serious condition.
Source:
DailyMail Online