A coalition of 22 Christian groups in Nigeria led by National Christian Elders Forum (NCEF), yesterday, said the declaration of September 12 as public holiday in commemoration of Eid-El-Kabir celebration by the Sultan of Sokoto, Alhaji Sa'ad Abubakar III, was the height of impunity.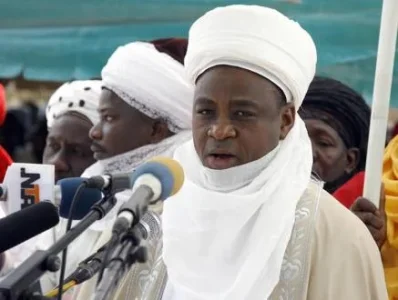 A similar incident took place in July 2016, when Christian organisations criticised the extension of public holiday by the Federal Government over the non-sighting of the moon by the Sultan.
A statement issued by the chairman of NCEF, Mr. Solomon Asemota (SAN), on behalf of the coalition and obtained by journalists in Abuja, said it was "very improper for the head of the Islamic faith in Nigeria to announce, declare, or extend public holidays."
"This is the function of the Federal Government and need not be abdicated. This kind of anomalous development has not been taking place in Nigeria until the advent of the Buhari Administration which has gone to great lengths to deepen religious divide and tension in Nigeria.
"Again, we have no objection whatsoever to the Muslim Public Holiday but our concern is that in a secular society as enshrined in Section 10 of the Constitution, the responsibility of declaring or announcing a religious Public Holiday is vested in the Federal Government and such responsibility is sacrosanct.
The group warned the federal government against acts which may divide the country along religious lines.
"Any attempt to distort that delicate balance in the Nigerian society shall produce nothing but destruction and devastation as the nation is currently witnessing. There is still time for religious extremists to desist before they push Nigeria off the brink of the precipice."