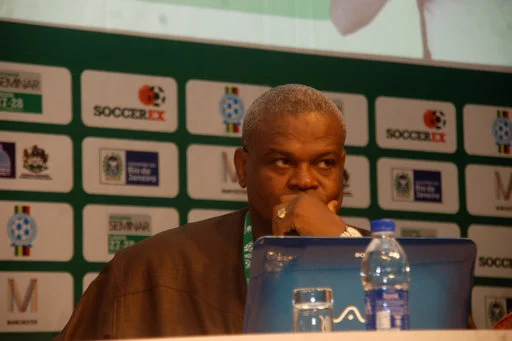 Ex-international Adokiye Amiesmaka has advised the Super Eagles to try and cultivate a winning mentality going into the 2014 FIFA World Cup tournament in Brazil.
Nigeria failed to win any of its three warm-up games with fears already building up over the teams chances in Brazil.
``What I have observed about our players is that they seem to be more conscious of not losing than winning, there is a difference between playing not to lose and playing to win," Amiesimaka told the News Agency of Nigeria(NAN)
``We don't seem to play to win, if you watch Brazil, Spain and Germany, these are teams that play to win, their mentality is that they are better.
``I don't see that in our players, that is why a sports' psychologist will go a long way toward making these players all rounder.
``Football has gone past just kicking the ball around.
``The composition of the team has given us an idea of what the coach wants but the players' mentality is not positive enough, players need to have more self-confidence in themselves.
Amiesmaka noted that the coaches have a lot of work to do in order to instill in the players a winning habit going into the tournament.
``Ordinarily, the players are okay individually, they just need to work on their psyche as a team,'' Amiesimaka said.