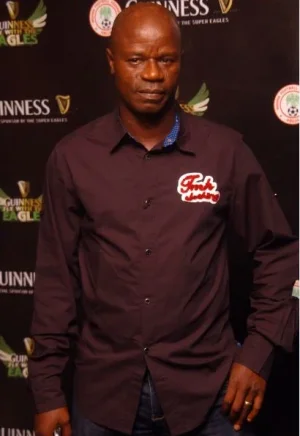 Former Super Eagles player Mutiu Adepoju has warned that Congo will prove to be a difficult opposition for Nigeria.
Nigeria will this evening in Calabar take on Congo in their first game of the 2015 Nations Cup qualifiers,and will next week travel to Cape Town for the second game against South Africa.
Adepoju who himself won the Nations Cup with Nigeria in 1994,advised the Super Eagles to be cautious in the match.
"The players need to approach the match with caution and be focused on the task ahead," Adepoju told The Punch.
He however noted that the players will not be fazed by the off-pitch problems rocking the Nigeria Football Federation(NFF).
"The crisis should not affect the players because they are professionals and can handle different situations.
"All they need is just to concentrate on how to win the match and get the maximum points.
"They should stay out of the crisis and concentrate on getting three points in the game."
Last edited by a moderator: