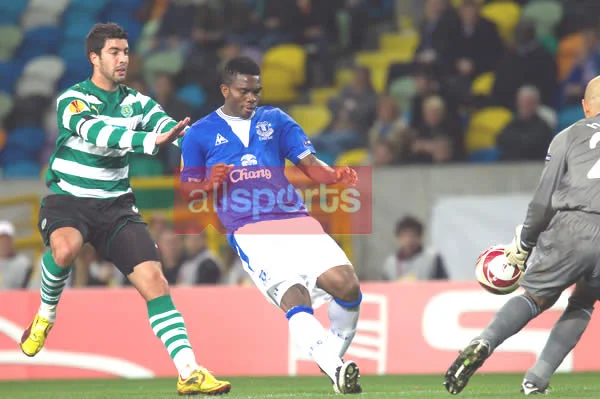 Super Eagles captain Joseph Yobo has advocated for total support for the national team as they kick off their campaign in Brazil, adding that he is confident the team has learnt their lessons during the warm up games for World Cup.
The 33-year-old explained that the players are all determined to make the nation proud, despite losing their last warm up match against the United States, stating that the build-up games were experimental and have served their purpose, but assured that the team will be in good shape before their first game against Iran.
"We believe in ourselves. We have played some friendly games. Not the results we expected but we have learnt a lot from it. (The games were) a little bit experimental as well, but now we are ready to go,so come the first game against Iran, we'll make sure we do very well and get the three points," Yobo told KickOffNigeria.com.
Yobo acknowledged that the loss the United States may have affected the morale most fans, revealing that the players themselves are disappointed they didn't win the game.
"Yes, they're right, but as I said these games sometimes it's experimental, to try different things. The World Cup is the ultimate. We are also disappointed that we didn't win because we want to win and get the confidence.
"But the game is over now. You take the positives from it and look forward to the bigger targets. We want them to still believe in this team, we need their support because without their support we can't go anywhere," Yobo said.
Last edited by a moderator: