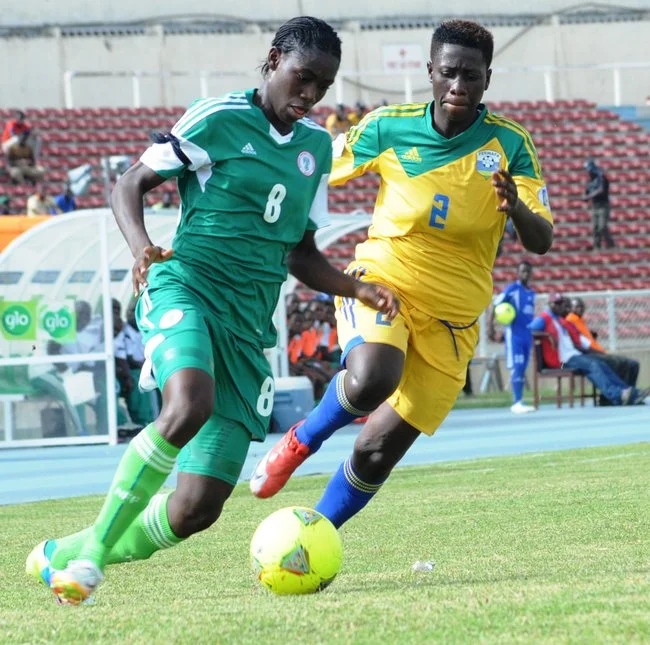 Nigeria's Super Falcons have been decamped after they successfully qualified for the African Women's Championship in Namibia later this year.
The Super Falcons over the weekend confirmed qualification for the AWC,after pummeling Rwanda 8-0 and qualifying 12-1 on aggregate.
Media officer of the Super Falcons,Gracious Akujobi said that the team is decamping on the instance of the Nigeria Football Federation(NFF)
A statement quoted the team's head coach, Edwin Okon, as saying the players should work harder in their respective clubs to earn an invitation to the team's next camping programme.
He added that the team would likely regroup after the 2014 World Cup finals in Brazil in July.
``As you return to your clubs, I want you all to keep your heads cool and don't allow this little success and money get into your heads.
``I will be monitoring you to ensure that you maintain your fitness and form.
``I will not invite any player who falls below expectations as we regroup,'' Okon was quoted as saying