The Supreme Court on Friday affirmed the sack of suspended General Superintendent of the Assemblies of God Church, Rev. Paul Emeka, from the church.
In a unanimous judgment by its five-man panel, the apex court resolved the leadership tussle in favour of the church and its Acting General Superintendent, Rev. Chidi Okoroafor.
In the lead judgment by Justice Kudirat Kekere-Ekun, the apex court affirmed the decision of the Court of Appeal in Enugu which had upheld the suspension and dismissal of the appellant by the church.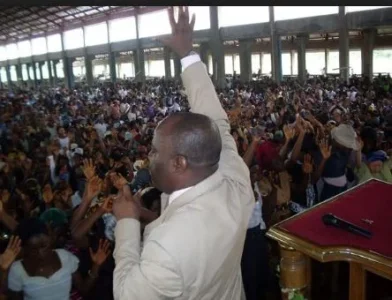 On the appellant's alleged violation of his fair hearing by the church, the apex court held that the fundamental human right as enshrined in the Chapter Four of the 1999 constitution did not cover a head of church sacked and expelled by the church.
Justice Kekere-Ekun ruled, "Being a pastor, General Superintendent and member of a church is not a fundamental right as envisaged in the 1999 Constitution.
"The remedy for the removal of the appellant as a pastor, General Superintendent and a member of the respondent, does not fall within section 36 because the right to be a pastor is not a constitutional one".