The Supreme Court has sacked Herman Hembe, house of representatives member representing Vandeikya/Konshisha federal constituency.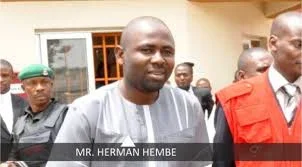 The court ruled that Herman Hembe of the All Progressives Congress (APC) be replaced by Mrs Dorathy Mato which it declared as the rightful winner of the APC party ticket for Vandikwa/ Konshisha federal constituency of Benue state.
Hembe was also ordered to return all salaries and benefits collected while in office within 90 days.