Mr Debo Balogun, Student Union President, Ladoke Akintola University of Technology, Ogbomosho has appealed to the Federal Government to wade into the lingering crisis of the university to allow students resume academic activities.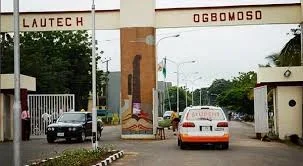 Balogun said this in an interview on Wednesday in Abuja.
He also urged the Federal Government to take over the leadership of the school from the present governments of Oyo and Osun States.
He said that this would ensure that the future of the over 3,000 students of the university was assured.
According to him, "the crisis started in 2016 when the school management sent a message to all students mandating them to proceed on indefinite mid-semester break.
Balogun said that it was later discovered that the battle was as a result of an agitation between the academic staff union and the non-academic staff union of the university over unpaid emoluments.
"The sojourn of the onetime best state university for two consecutive years into an irreversible downfall began sometime in June 13, 2016.
"The school management had sent a mail to all students mandating us to proceed on an indefinite mid-semester break without examination and no date of recall was fixed in the said mail.
"After the compulsory mid-semester break, the non-academic union went on industrial action which prompted all administrative offices to be locked up.
"Also in September 2016, the academic union also proceeded on industrial action ensuring that all post graduate and other senior cadre in academic activities were paralysed.''
Balogun said that the student body however met with all parties to ensure that there was a solution to the hurdle in the institution.
He said that all efforts to resolve this crisis proved abortive, adding that the student body had to form an alliance with other pro educational group within the state to protest.
"This protest took us to the office of the governor of Oyo state, Mr Isiaka Ajimobi on Jan. 9, demanding for the unconditional resumption of academic activities in the school.
"Among other demands during the protest was for the governor to address the long lasting solution to the issue of poor funding and the log of debts being owed by Osun and Oyo governors.
"The governor of Oyo state promised to liaise with his Osun counterpart to ensuring a lasting solution to the problem.
"He then promised to make available the sum of N580 million for the immediate payment of January and February salary while the remaining should be added by the school management,'' he said.
The SUG president also stressed that all of these did not yield any result as the unions refused to go back to their normal work in the school.