The Afghan Taliban has confirmed the death of leader Mullah Akhtar Mansour in a U.S. airstrike and named the group's chief justice as his replacement early Wednesday.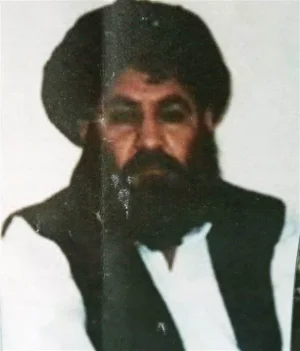 Mansour was killed on Saturday in a U.S. airstrike in southwest Pakistan — the first time since the beginning of the Afghan war that the United States had directly targeted a Taliban leader.
In a statement, the Taliban confirmed his death.
"With heavy heart, but full belief in Allah's will, the Islamic Emirate of Afghanistan announces that the leader of the Islamic Emirate [Commander of the Faithful] Mullah Akhtar Mohammad Mansour was martyred in an American invading and evil forces' drone strike on Saturday," the statement said.
Mansour's death presented the Taliban with its second leadership crisis since last July — when the group revealed that Mullah Omar had died two years earlier in 2013.
Credits: NBCNews