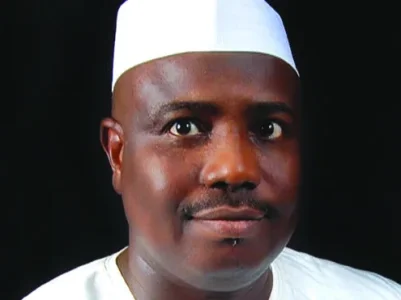 The speaker of the Nigeria's House of Representatives, Aminu Tambuwal, has advised the Executive arm of government to negotiate with the Boko Haram sect if that is what it would take to bring back the over 200 schoolgirls abducted by the sect.
Speaker Tambuwal, who met with the 'Bring Back Our Girls' campaigners at the National Assembly on Tuesday said a negotiation does not amount to submission but a strategy and a means to an end.
The campainers, who went through security bottlenecks to meet with the speaker, came to clear their doubts on government's commitment in rescuing the girls
It has been 92 days since the abduction of the girls from their dormitory in a government secondary school in Chibok, Borno State and 77 days since the 'Bring Back Our Girls' campaign started across the country.
Click here to read more
Source: #CHANNELS