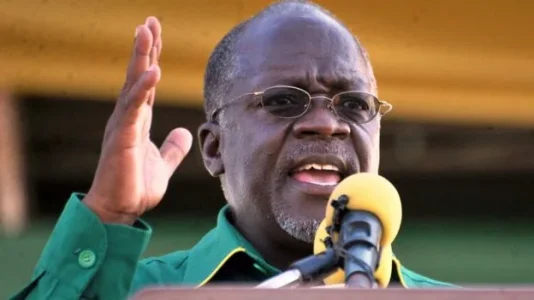 Tanzania is holding its most tightly contested general elections, as a new opposition coalition tries to end the governing party's 54-year grip on power.
There has been a high turnout at voting stations, reports say.
Opinion polls have put the governing Chama Cha Mapinduzi (CCM) party ahead, but the result is expected to be close.
Four opposition groups are backing one candidate, a former prime minister, in the presidential race.
The BBC's Tulanana Bohela reports from the main city Dar es Salaam that usually busy streets and markets are deserted, and large queues have formed at polling stations as people wait patiently to cast their ballots.
President Jakaya Kikwete, who is standing down after two terms, has called for peace ahead of the election, adding that "anyone who tries to cause trouble will be dealt with".
Source:
BBC