Taraba state governor, Darius Ishaku has called on Christians in Southern Kaduna to defend themselves from the attack of murderous herdsmen.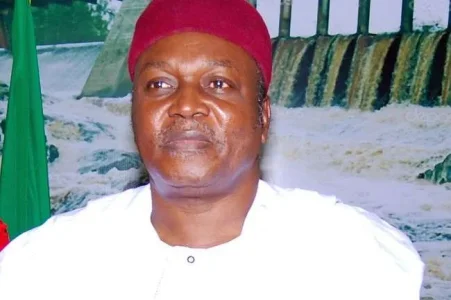 Ishaku gave the advice at a thanksgiving service organised by the Christian Association of Nigeria (CAN) to celebrate the new year and to also pray for victims of Southern Kaduna massacre. Represented by the Secretary to the State government, Anthony Jellason, the Governor said, "I was at the site of the mayhem in parts of Ardo Kola this morning and the level of destruction there is unimaginable. A few weeks ago, it was in Gassol, then Karim. We are all aware of what is going on in Southern Kaduna.
''tThe people must wake up from their slumber and defend themselves. You can't just lie down and allow yourselves to be annihilated by other groups. You have a constitutional right to self-defense and now is the time to use it. The government alone cannot do it"he said.