Not less than thirty-nine of the reported 172 Nigerians who were deported from Libya last Friday were received by Pastor T.B. Joshua of The Synagogue, Church Of All Nations (SCOAN) during his church service on Sunday 13th March.
The deportees were each given the sum of N100,000 by Joshua, who is well known for his charitable gestures.
Fidelis Onos, who spoke on behalf of the group, said most of them had been imprisoned for up to one year in Libya after they were suddenly arrested.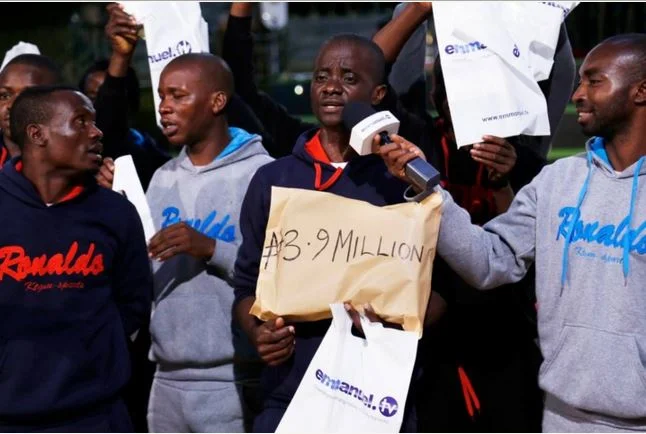 "Frustrated, angry and despondent, a group of them decided to seek refuge at The SCOAN, having watched Emmanuel TV in Libya," the church said.
"Upon learning of their arrival in the church, Prophet T.B. Joshua immediately sent evangelists to provide food, alongside medical aid to some of the most malnourished in their midst," it continued.
After giving the young men N3.9million ($20,000), many were emotionally moved and shed tears.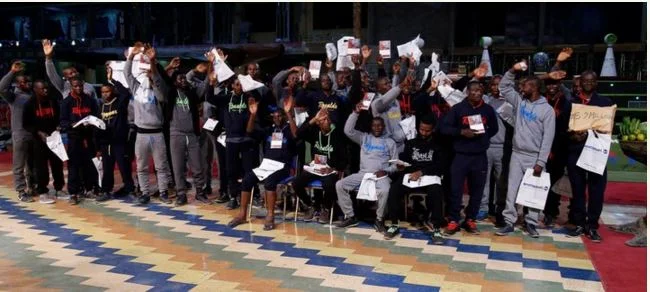 Source