TBoss, former Big Brother Naija housemate is not ready to talk about the sexual harassment she had to deal with during her time in the house.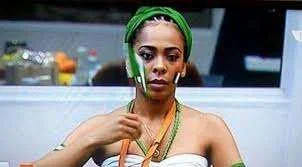 Tboss in an interview posted by Bella Naija said, ''The last thing I want to think about now is the Kemen issue. I didn't like it and to be very honest, Kemen was a good friend. But I really do not want to comment about this right now. I am not ready. When I'm ready, I will speak about it.''
Also speaking through her Twitter handle, Tboss wrote, "Tboss nation aka bossnation let's put the Kemen issue to rest. I thank you all for standing by me I love you guys, I mean it.
"I forgive Kemen. I no hard feelings towards him. I don't have time to be angry with such people in my life.
"What Kemen did to me was no joke. It was serious. Imagine the number of women that get raped. I am like cameras were all over the place.
"Some people are hurting so bad you have to do more than preach a message to them. You have to be a message to them."
Meanwhile Kemen has been trending over the weekend due to his participation in events attended by other former housemates.