Eight teachers of Amanhia M/A Basic School in the Akuapem-North Municipal Assembly of Ghana have tendered their apology to the Municipal Director of Education for pounding and eating fufu on the premises of the school,
local report
says.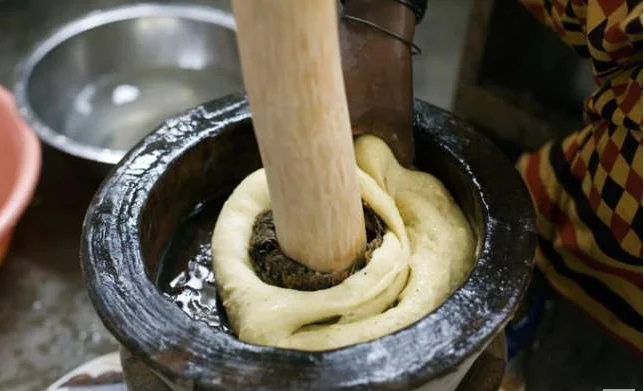 The teachers were queried for misconduct by the Municipal Director, Ms. Grace Owusua.
A query letter dated March 27, 2017, to one of the teachers said the teacher, Ansah G. Darkoa, is expected to "explain why you should not be sanctioned for misconducting yourself in the following ways:
1. For pounding fufu and eating in school during class hours
2. Refusing to teach after enjoying the meal."
The Eastern Regional Public Relations Officer of the Ghana Education Service (GES), Asiedu Acheampong in an interview with Accra-based Citi FM confirmed the story. He said "It is indeed true the said teachers were queried, they are 8 in number and they have written officially to apologize for pounding fufu during school hours, they have also written undertaken to that effect."
Source: PulseGH