Tension has gripped the lawmakers over who heads the juicy committees chairmen and vice chairmen that the Senate President, Bukola Saraki will unveil today.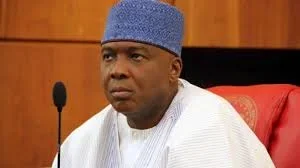 According to sources, ranking senators across party lines have vowed to resist any move to give them committees that are seen not to be powerful.
At press time last night, Peoples Democratic Party, PDP, senators were said to be meeting at the residence of former Senate President, Senator David Mark, over the issue.
It was gathered, yesterday, that those who had been fighting Saraki have vowed to continue with the fight, using the standing committees as a reason.
Meanwhile, the leadership of the Senate were, yesterday night, putting finishing touches to the list.